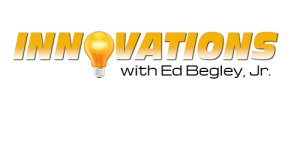 DMG Productions explores the latest innovations in healthcare.
Jupiter, FL— DMG Productions proudly announces the upcoming airing of Innovations with Ed Begley, Jr., on Thursday, February, 20, 2014 at 7:00 a.m. EST via Discovery Channel.
In this episode of Innovations, viewers will learn about the Standing Company's SuperStand wheelchair. This very unique piece of equipment allows for a person who would otherwise be seated in a traditional wheelchair to stand up and stretch out with ease and safety, at any place, any time.
Audiences will be educated on The Chi Institute of Chinese Medicine, a leading continuing education provider of traditional Chinese veterinary medicine. This segment will focus on Chinese Medicine as a whole, including how when used together with Western Medicine, Traditional Chinese Veterinary Medicine practices, such as acupuncture and herbal medicine, can result in a more complete picture of the whole organism.
The show will explore the transformative impact that the Mass Cytometry platform, pioneered by DVS Sciences, is having on scientific discovery. Mass cytometry provides researchers with an unparalleled ability to phenotypically and functionally profile cells from normal and diseased states, and has been used in high-dimensional studies in diverse disciplines including immunology, cancer research, stem cell biology and drug profiling.
In addition, the show will focus on recent advancements taking place in the fertility industry, as they take a behind-the-scenes look at Univfy, Inc. This privately held company specializes in the development of personalized prediction of fertility treatment success for patients and their healthcare providers. The segment will inform on an array of Univfy's Prediction Tests, which were developed through original research work at Stanford University and ongoing collaboration with leading IVF clinics.
"We look forward to educating our audience on these advantageous health-related innovations taking place in the healthcare industry," said Robert Sikich, producer for Innovations and DMG Productions.
About Innovations:
Innovations, hosted by award winning actor Ed Begley, Jr., is an information-based series geared toward educating the public on the latest breakthroughs in all areas of society. Featuring practical solutions and important issues facing consumers and professionals alike, Innovations focuses on cutting-edge advancements in everything from health and wellness to global business, renewable energy, and more.
For more information visit: www.InnovationsTelevision.com or call (866) 496-4065.
About DMG Productions:
The DMG production team consists of producers, cameramen and editors that have worked for CNN, TLC, Discovery, and other major news and cable networks. Our staff includes personnel specialized in various fields from agriculture to medicine, independent films to regional news. Our field producers utilize the core concepts from our producers who storyboard our programs, and work closely with experts in the field to develop the educational programs. This powerful force enables us to consistently produce commercial-free, educational programming that both viewers and networks depend on.
Media Contact:
Robert Sikich, Senior Producer / Innovations Television
(866) 496-4065 x 805 / [email protected]