DMG Productions explores the latest advancements in technology.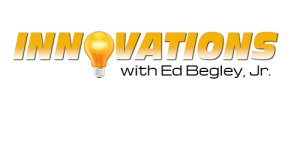 Jupiter, FL— DMG Productions announces the upcoming airing of Innovations with Ed Begley, Jr., scheduled to broadcast on Monday, May 5, 2014 at 7:00 a.m. EST, via Discovery Channel.
In this episode, viewers will be taken behind-the-scenes to look at an innovative system from Planmecca. This system breaks down all the barriers to same-day dentistry. Audiences will be educated on how modern technology is radically improving the patient experience.
The show will also feature Röhm, a company dedicated to producing top quality clamping tools. Röhm has been a key player in the field of clamping technology since 1909. With locations around the world, the company prides itself on providing innovation, precision, and quality in all aspects of clamping technology.
Additionally, the show will include UEMSI, a leading manufacturer of pipeline cleaning and inspection equipment for mainline pipe, storm sewers, laterals, chimneys, and HVAC applications. This segment will uncover the technology behind UEMSI's Portable Mainline System, ProCam® DVR, and their EagleCam® color mini camera systems.
The program will also take a look at the evolution of software and automation technology as it explores Invensys, a global technology company that works in partnership with a broad range of industrial and commercial customers to design and supply advanced technologies that optimize operational performance and profitability.
"This episode is jam-packed with educational information regarding some amazing technologies currently influencing an array of industries," said Michele Nehls, Senior Producer for the series. "We are excited to announce this episode, and look forward to its airing."
About Innovations:
Innovations, hosted by award winning actor Ed Begley, Jr., is an information-based series geared toward educating the public on the latest breakthroughs in all areas of society. Featuring practical solutions and important issues facing consumers and professionals alike, Innovations focuses on cutting-edge advancements in everything from health and wellness to global business, renewable energy, and more. For more information contact Michele Nehls at (866) 496-4065 x 822.